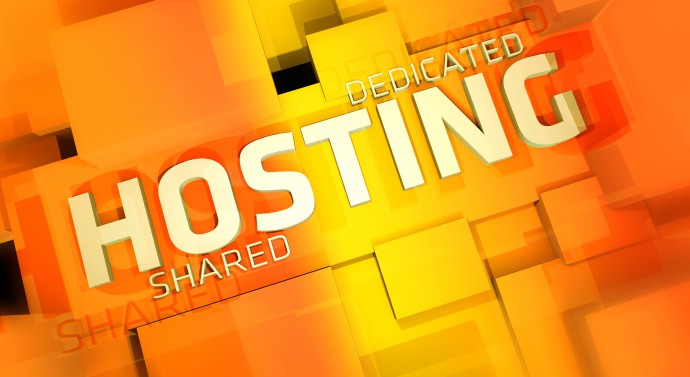 If you want to run a successful website, you will need to host it properly first.
Hosting is the foundation of your site, and if this isn't handled well, your site won't be stable, and it can come crumbling down when you least expect it. Therefore, it is well worth the while to spend some time on finding an ideal host.
Unfortunately, because there are so many hosting companies out there, it can be difficult to choose the right one for you. We are constantly bombarded with various hosting promotions, and as a result, have grown a distrust of anything that looks too tempting. Although this can benefit you on certain occasions, you also have to make sure that you don't miss out on a good deal just because you don't believe they are genuine. Here are some of the most common tricks and gimmicks offered when it comes to web hosting, and how you can protect yourself from them.
Offering a Free Domain
Sounds wonderful, right? You are able to have a free domain, all thanks to your web hosting. However, you need to find out first who actually owns the domain. It may be free for you, but in many cases, the hosting company retains ownership over it, which means they can sell it whenever they want to. Even if they don't sell it, it means you will be stuck with them forever, as the process of moving your domain can be close to impossible.
Another thing to ask about is renewal. Some will offer a domain name for free for the first year, only to then hit you with very expensive fees for future years. As such, it may be better to pay a little bit and keep the overall price down. Make sure you ask appropriate questions before you sign up for anything.
Domain and Hosting are Two Different Things
You do not have to register your domain with your host. Whether your host is trustworthy or not, you need to find a registrar that is trustworthy and dependable, so that you could switch between web hosts at a later stage. Your domain name is your identity, and your most important asset when it comes to your online activities. A web host just facilitates you.
Of course, in terms of convenience, it is much easier to have a domain name and a host in the same place, but that might not always be the best option. Most hosting companies prefer this, and they may offer you better rates for doing so. Domain names are a high profit revenue stream for hosting companies, so there might be some additional benefits for you in combining the domain and host in the same place. If you do decide to take the lot in one package, you really need to be sure about your hosting provider. After all, if they go down, they will take you along with them.
Bandwidth and Disk Space
A lot of people don't even look at the bandwidth and disk space offered, which is a terrible mistake. You must think about the future, and if your website starts to grow, your host needs to be able to accommodate that. If you were to suddenly go viral and then get hit with a hefty charge, that would be a shame and a preventable one at that. It is generally hard to go over bandwidth with just your normal traffic, but if you have some multimedia to go on your site as well, it suddenly becomes a lot "easier". Many hosts also have options to upgrade from one package to a bigger package, so have this in mind when you are selecting your host.
Unlimited Storage, Really?
Another way for hosting companies to lure you in is by offering you unlimited storage. The reality, however, is that there is no such thing. You could figure this out if you were to read the full Terms of Service offered by your host. There should be a section on Server Usage and CPU. Here, you will find that if you use more than a pre-determined amount of storage, you will be violating the terms and have your contract terminated. This sounds sneaky, but it also makes sense. After all, the hosting companies have to protect their own servers as well. Some hosts are really providing unlimited storage, but have limits on inodes, which in reality is a type of  file counter, so if you site reaches 200,000 inodes (files) then you have reached the limit, and you are now forced to look at an upgrade or switching host all together.
Web hosting, VPS, and Dedicated Servers
Confusing words as well as luring advertisements are all part of the sales game, and some of the words being used by the hosting companies can be difficult to decipher for you to actually know what it really covers.
Web hosting packages generally are packages to host a single website or two, but also limits on what you can do with that hosting package. It's furthermore shared with others – not that your site is shared – but the server where you get your little corner will be, and these generally have a single IP address, so if someone on your server starts to spam or doing illegal activities, it can affect your site's stability, not legalwise, but due to the commotion that these dodgy sites create.
We have listed some of the most popular affordable web hosting packages
VPS stands for Virtual Private Server, and that is exactly what it is. It's a giant server that has been split into smaller sections, and you will have your own private section, that does not get affected by other users on the server. These are normally very powerful servers, which is also why most VPS packages allow you to change the CPU, RAM, and other settings on the fly, so if your site needs more power, you can do this with a few clicks.
Note of advice: If you are not sure how to manage a server or not sure if you need a server to begin with, most hosting companies will allow you to switch from a web hosting package to a VPS and help with the transition, so if you are not sure how to use a VPS correctly, please don't.
A dedicated server is akin to having your own machine; it will be located in some deep bunker or data center, but it's all yours to use, not sharing with anyone at all. This has its own benefits, but also the most pricy option most of the time, and you will also need to make sure that your host is fast in their support times, in case some hardware parts break and need replacement.
Dedicated servers normally comes in two versions – unmanaged and managed. With unmanaged, of course you will have to do all the maintenence on the software, if you click a wrong button, there is only you to fix it, unless your host have a support option for it. The managed server means that the hosting company does all the maintenence and you still get the benefit of your own server, but it does have limitations as you are not allowed to rummage around in the root sections. You also won't be able to install odd third-party software programs, but for hosting websites, it's usually not a problem.
SSL and adding SSL
SSL stands for Secure Sockets Layer, and is overlooked by many, which it's shouldn't. The technical name does not hint about the benefits of SSL, except the secure part, but an SSL certificate is not something to take likely.
For instance, if you are using Facebook apps on your Facebook Page you will need an SSL certificate in order for it to work. If you are doing any transactions or sales from your site you will also need an SSL certificate.
Basically an SSL certificate ensures that there is a encrypted link between your website hosting server and the user browser, to prevent anyone for tabbing into the data, hence making the site more secure and trustworthy.
So how about setting up an SSL – each hosting provider has their own way to setup an SSL, some providers like 1and1.com – which we will use here, the SSL comes as default with your hosting package, but in it's basic form, which still has all the security but limited to one domain only and not any subdomains if these are present as well, if more options are needed a different SSL certificate can be purchased as an add-on.
Setting up and SSL is straight forward, you simply click Manage SSL and select the domain where it should be installed on, and wait a bit, and then it's all done, and your site is now running with the HTTPS instead of HTTP (the S being the indicator that is it's with SSL certificate)
Here is a small video on how the setup is done through the 1and1 web hosting admin panel.
If your page was already active don't forget to redirect your old site to the https version, to prevent duplicated content issues.
Do Your Research
It cannot be stressed enough how important it is to do your research in finding a good company. Google is an amazing tool, naturally, and not just to help you find a good web hosting company. Indeed, you can also use it to find lists of poor quality hosting companies that you need to avoid. In searching for these, you should be able to at least see yourself being directed away from the poor quality companies. Spend some time to look into the various pros and cons of each company and how they can help you.
Latest posts by Mark Walker
(see all)