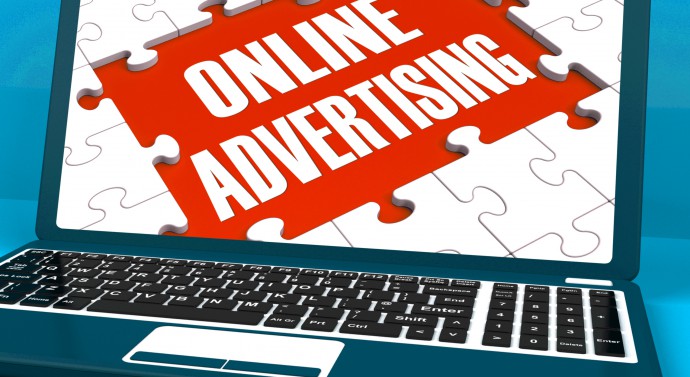 Google AdSense is by far the most popular contextual advertising network on the Internet today. Indeed, Google dominates the online world in general, and this includes online advertising through its AdSense program. Anybody is able to use this program to make a decent amount of money so long as they follow the Terms of Services and the guidelines provided. Additionally, it is free to use AdSense, as you only need a blog or website to start taking advantage of it. As a result, not many people would ever look for alternatives to AdSense.
However, some people are starting to understand that although Google is dominant, it is not the only player out there. Furthermore, some may have made some sort of mistake somewhere that has caused them to be banned from using AdSense. If so, then there is no choice but to look for another alternative. Research has shown that being banned from the program is the most important reason for webmasters to check out an alternative, and this does highlight the disadvantage of the program, mainly that it is quite easy to get banned from it.
There are, in fact, quite a lot of alternatives out there. Some of them are very good but others are incredibly poor. Hence, the list of seven options below is by no means exclusive. However, it does give you an idea of the options that are available that are good and could help you see at least some return, albeit not at the same level as AdSense.
Clicksor
Clicksor is actually hugely popular and for good reason. It is available for free online and therefore operates in the same manner as Google. Their program allows for different types of advertisement formats, including contextual ads (text and banner), in-line text ads and so on. The revenue share that goes your way can be as high as 60%, although this does also depend on how well the advertiser is doing. Their performance is highly dependent on the clicks and placements, so you really have to work together to some degree. Users often find these types of advertisements very annoying, but the upside is that the earnings are much higher, particularly when compared to other networks. Clicksor uses a bi-weekly schedule with 15 terms for their payments. You must earn at least $50 to receive a payout, which can be made either through PayPal or by check.
Adbrite
Adbrite is an incredibly popular advertisement network that has been around for quite a long time. Indeed, it was one of the first advertisement networks. It is user-friendly and is different from other contextual advertising networks. This is because it only focuses on placing ad banner ads on your blog or website to help you sell advertisements. If a visitor wants to put an advertisement on your website or blog, it is very easy for them to do so. Again, the system is completely free, which makes it a popular alternative.
Bidvertiser
Then, there is Bidvertiser. This particular program only offers feed and contextual advertisements. They have quite clearly copied Google's methods, so those who are familiar with AdSense should be able to use Bidvertiser without difficulty. Depending on your site's content, it can display textual ads. Unfortunately, only those who have very good traffic will be able to make significant earnings from this particular group. Bidvertiser pays out through check or PayPal.
Chitika
Chitika is a very big company that focuses on blog advertising in particular. It has a very large network with thousands of websites and blogs that have partnered with merchants and brand advertisement. Additionally, they offer an affiliate program and you are able to earn as much as 10% of the earnings of your referral. Chitika is a wonderful advertisement option for those who have product blogs. Chitika allows for both check and PayPal payouts. For a PayPal payment, you must have earned at least $10 and a check will require at least $50 of earnings.
Text Link Ads
Through Text Link Ads, you are able to earn money by selling in-line text ads and regular text ads on your blog or website. You can set your own price, so you are therefore responsible for selling advertisement space on your blog yourself. The revenue is 50/50, which is quite high, and this stands regardless of how many ads you have on your site or to whom you sell the space to. However, many people do find that they have to make a lot of effort themselves in order to get advertisers to purchase space. Text Link Ads supports a wide range of payout methods, including PayPal, check, Pioneer and TLA vouchers. There is no minimum for a PayPal payment, but checks and MasterCard require at least $25 in payout.
Yahoo! Publisher Network
It is very easy to see how Yahoo! is once again in the race with Google and they are trying all they can to become as popular. This is why they also offer a context sensitive advertising program. It has copied Google AdSense almost to the letter, which means that those who have used Google should find it very easy to switch over. The big downside of the Yahoo! Publisher Network, however, is that it is not currently available in other countries aside from the United States. But for those who are based here, Yahoo! truly offers the best AdSense alternative. Yahoo! has set their minimum payout to be $100.
Kontera
Finally, there is Kontera. They offer in-line contextual ad networks by double-underlining any of your website's keywords. Once someone hovers over the keyword, the ad appears over the underlined word, in a pop-up window. Unfortunately, users seriously dislike this type of advertisement. Additionally, some people mistakenly believe that there is a threat of a virus when they start to see Kontera ads and will immediately leave the website and will likely never return. As such, Kontera is only recommended for those who have a lot of content on their website and who ensure that it isn't high on keywords, otherwise they may push people away.
Latest posts by Mark Walker
(see all)