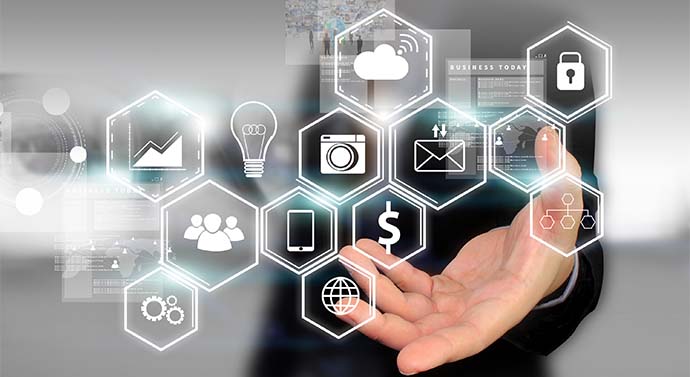 WordPress is probably one of the most used website content management systems today. It is flexible, fast and easy to use, and with the millions of plugins, themes and other nifty items, it's a giant jungle to navigate. It's very easy to find yourself using the same batch of plugins for your sites over and over, and thus not getting the full potential or being one step behind the rest.
That is why I want to share with you the standard plugins that I use right now, and this will change over time as my needs change or I discover new and improved plugines.
Even with tons and tons of contact form plugins available for WordPress, I still stick to contact form 7, not because I'm used to it, but more because it's still very versatile, doesn't break the site and works with most other plugins and themes.
Contact form 7 also give you the flexibility to also create pretty much any kind of contact form that you would need, and the output can be controlled so you are not locked into standard options.
Spam, we hate it.. and CAPTCHA was the big thing of the past that would prevent you from getting spammed, and it has worked for a long time and does indeed come as you know bundled with a standard WordPress installation, but as time has passed the spammers are getting more clever in terms of bypassing CAPTCHA and still flood us with spam.
So honeypot to the rescue! honeypot is a way to beat the spam robots, as these robots are pretty stupid, and even though CAPTCHA on a high level can still protect your site from spammers, it also makes it more difficult for the user to actually submit a form, so honeypot in real simple terms has some hidden fields that a spam robot sees but a normal human user doesn't so this plugin knows exactly when a robot tries to spam you and blocks it, still allowing a user to submit the form without having to go through a complex verification procedure.
We all know that people likes to view images and not read too much so every single website has a great deal of pictures on them, but we are not in the low resolution age anymore and even the cheapest smartphone has a decent screen so that also means that we need to ensure that the pictures are of a good quality, which then triggers the problem that the site might be huge and sluggish to run, so here WP Smush can help by stripping hidden, bulky information out of an image and reduce the size of the image without lowering the quality, so you will still get fast loading pages and super images.
Warning! we are entering a hornets nest now. There are many good SEO plugins for WordPress and Yoast SEO(https://wordpress.org/plugins/wordpress-seo/) is also a very good and full of nice functions plugin, but as it's so popular it also crashes with some themes or other plugins, so instead the more simple but also very powerful All in One SEO Pack is what I use instead.
It has the features where it counts, like generate META tags automatically, and you can control the tiles, description of each page and much more, so this is a must for any site I work on to make sure that I'm in control and don't have to worry that the site crashes when I perform an update.
This out-of-the-box security suite works like a charm, it does have a pro version that gives you even more security like stronger passwords, malware scanning and more, but as the standard features goes, it's really packing a punch and comes with it's own dashboard where get a quick information like the security level of your WordPress files, file information , server information, whitelist of users and a backup of your database, as you can never have enough backups, in case something fails.
Anti-virus, Firewall and High Speed Cache, and it can scan your site, view live traffic, Block IP's and even from unknown visitors it will block them. Cellphone Sign-in option, and even country blocking in case the website has some information that is not allowed on certain countries. But that is not all it also have Whois lookup so it's really a powerful security tool and it doesn't complain running alongside iTheme Security or other plugins, so you can set this up and get in control of what is happening on your site.
A really good tool for when creating a new page or doing extensive maintenance as you can create in best WordPress style a page that shows instead, with logos, text, contact forms, HTML5, CSS3 and all that, there is really nothing that you miss from this plugin, it can make the best temp page for your site and ensure that you don't get indexed with temp pages half done pages and all that, plus it gives the potential client that visits the site a nice page to look at and not just a static HTML page with a few words on it.
This also has a Pro version that has so many features that it can do everything. Just to mention a few, there is, ShortCode, MailChimp, Translation support, Google Analytic, Gravity forms, Social profiles and Social sharing buttons, Mobile Ready responsive design and layout, and much much more, so there is no excuse to lose traffic while you are working on the site, it will keep you running and in touch with your users.
So these are the flavour of plugins that I use currently and that I think gives the all around best functions to have a WordPress site that is not going to crash or cause too many headaches so you can spend your time where it's needed and not need to worry if everything is running smoothly.   
Latest posts by Gemma Purnell
(see all)