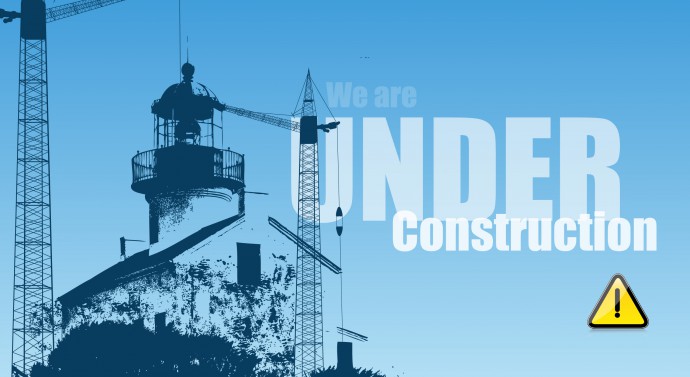 Building a website was once incredibly difficult but with the emergence of new software, even a complete novice can now do this. The greatest benefit of these software packages is that they not only allow beginners to build their first website, but they also offer advanced features for those people who already know how to work the web.
Once upon a time, you needed to know code language and understand web-based technology in order to build a website that could work. Now, this has all changed. Thanks to web design software packages, if you have a little time to invest in getting to grips with it, you can create a fantastic website.
Thanks to these software, you can create any type of website, regardless of what you want to do with it. You can create a business website, a shop, a blog or anything else, and the web design packages can help you achieve that. You generally don't need to know any coding language, but it can be beneficial to have some knowledge of HTML and CSS or other types of programming language. Nevertheless, even if you don't have any of this knowledge, you can still get to grips with the packages. They are designed to be user-friendly for anybody, regardless of their abilities.
Choosing a Web Design Software Package
If you want to become more proficient in building websites, regardless of your past experience and knowledge, you will need to choose the right package to help you achieve that. The first thing you should look for, therefore, are the features that it offers. It needs to be able to work with Web 2.0 and you should look into new design trends yourself. Your package should allow you to insert images, links and tags. Additionally, it should have a good SEO tool and excellent security features. Depending on what you want to achieve with your website, you may also want to look at various features, such as multimedia support, eCommerce capabilities and scripting.
Next, you should take a look at templates. This is particularly important if you are a novice yourself. You should be able customize the templates so you can make them more your own. Additionally, you need to be able to quickly and easily place your content where you want it to go. The better the software package, the more templates they will offer. Some of these, however, will come at an additional cost.
Another important element is the graphics capability. If the software wants to be able to grab your attention, they should offer you an amazing graphics library. Here, you will find images, icons and more that help you to make your own content more original. Not only should a good package offer you images, they should also allow you to edit the images. One particularly important feature is the ability to resize your image without them becoming distorted or stretched.
Finally, look into the help and support features the package offers. The package itself should be very easy to navigate while offering particular customization options for those who are more experienced and advanced. Essentially, it should be easy to learn, hard to master. Because web design is highly technical in nature, you should be provided with tutorials, guides, FAQs and more if you do have any questions. Additionally, you should be able to get direct support as well.
Let's take a look at the three best web design software applications:
Web Studio 5
Web Studio 5 offers a very simple interface with impressive features. However, some of the templates could be better designed. Web Studio is beneficial for beginners and advanced users alike, offering a very easy to use interface that is clean and simple to use. At the same time, it gives you some very powerful tools. It will only take you a few minutes to design a fantastic website, which you can then build up and expand. The template list is acceptable but could be better, but its real strength is in its utilities and interface.
WebEasy Professional 10
WebEasy Professional 10 has tools suitable for advanced users and beginners alike. Indeed, experienced web designers feel empowered by its features, whereas beginners do not feel overwhelmed. Strangely, the help and support offered for WebEasy is provided externally on a different website. Overall, the software is easy to use and highly functional, offering simplicity and efficiency together. If you are completely new to web design, this program will offer you all you need. Those who have more experience are able to go more in-depth in the various tools and applications. The features and usability are truly outstanding, providing a balance between interaction and fantastic tools.
Homestead
Finally, there is Homestead. This has one of the most impressive template libraries out there, which means anybody should be able to find something that they like and can work with. On the other hand, it misses a number of features that you would expect from a software package, including a spell-checker. This is really disappointing. The interface is very clean and the template pool is incredibly impressive. Additionally, it is very user-friendly for newbies and experienced professionals alike. Creating a website through Homestead is very easy and will take very little time. One of the greatest benefits of Homestead is its amazing template library, but some find it a little bit overwhelming as there are over 1,000 options available. Clearly, however, this gives you all you need to create a fantastic website. The support section for Homestead is also very impressive, with step-by-step instructions for those who want to advertise, sell, blog or do anything else. All the tools that are offered are very easy to use and understand, but they really pack a punch and allow you to create something amazing.
These are just three of the options out there. Each have some pros and cons and you should take some time to review your own needs before choosing one. Once you do, however, you should be able to build a fantastic website with ease.
Latest posts by Mark Walker
(see all)