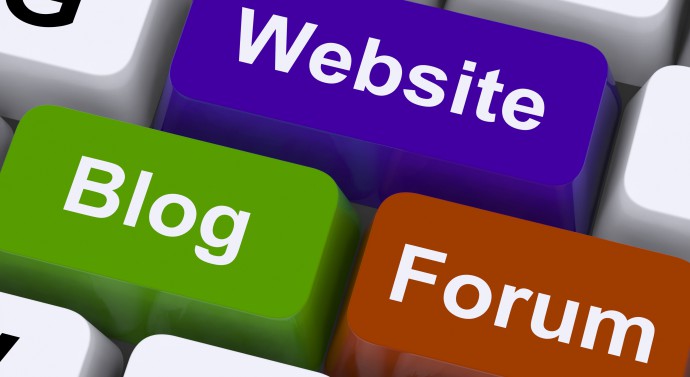 If only it was easy and cheap to build a fantastic website. In a perfect world, it would take almost no time to build, update and maintain a site. Additionally, the website would immediately be highly profitable. Unfortunately, this isn't how the real world works. It is difficult to find or build a website that is profitable and practical and if you don't do things right, your site will drain you emotionally and financially. But there are ways to avoid this and to actually build a successful website on a budget. It is about knowing some of the tricks that are out there and some of these are completely free. Let's take a look at some of the things you need to know in order to create a successful website on a budget.
Be Penny-Wise But Don't Scrimp Where You Should Spend
One thing you need to spend a significant amount of your budget on is your hosting. If you want to make sure that your site doesn't go down, you must invest in this. Inferior hosting will ultimately result in a lot of downtime or slow load speeds which have a negative effect on your sites user experience. Check out a budget plan to begin with but if your site begins to generate a lot of traffic or is accessed from various countries around the world then you will soon need to upgrade. Make sure that your chosen hosting provider offers an upgrade to their basic plan which will include additional email addresses, a content delivery network (CDN) and enough bandwidth to run your site.
To build and design your site, however, you can save a lot of money by outsourcing the tasks to students or hiring freelancers. You can find freelance web designers and graphic designers on sites such as fiverr.com or you can even learn how to build a website yourself and just get help with the parts you find difficult. However, you need to see time as a resource, particularly if you are not naturally creative.. Additionally, make sure that you look into the domain extensions and pick the one that is best suited for you, which may not be the cheapest one that is available, it's usually best to get a.com domain if possible. Finally, if you don't have a lot of money to spend, choose a turnkey solution, which is a completed site with only very little flexibility.
Examples of turnkey sites are: wix.com and weebly.com
Keep Improving Your Site
Building a website is never finished and you always have to do things to continuously improve on it. But remember to keep things simple and focused, which means you don't have to spend large amounts of money on those things that are purely cosmetic. Instead, make sure that navigation on your website is always perfect by running regular usability tests. Again, you can outsource this quite cheaply by using sites such as usabilityhub.com where you give feedback on other peoples designs and ideas in return for feedback on yours.
You can create different types of tests including: a five second test, where an image is shown to the tester for just five seconds and they have to answer specific questions chosen by you when the image disappears. This is useful for gaining insight into how much information about your page can be absorbed before the 'bounce point' the few seconds when a user is deciding whether to stay on your site or bounce back to the search results. A 'click test' is very important for user experience and shows that your site uses the 'don't make me think' UX theory. You show an image of your site to a user and they need to decide where they should click in order to view your shopping cart or where they should  click to book online – remember, it's your site, it may not be as obvious to other people as you think!
A preference test is straight forward and asks the user to choose between two design alternatives where as a nav flow test determines whether testers can successfully navigate through your design. The best part is that all of this is FREE as long as you give feedback on other peoples designs too.
You could also ask your friends for feedback but don't just ask them if they like your site, ask them to tell you 2 things that they would improve on the site, or most of the time they will just tell you it is great, which is not what you want to hear!
Once you have got your feedback, make comparisons and see if there are any patterns, users repeatedly clicking in the wrong place or leaving the website at a specific point. These patterns highlight issues which you need to addresss. You can then visit a forum or blog to develop your skills or seek some free advice from professionals, check out htmlforums.com this is a great forum full of handy tips, tutorials and experts to give advice.
If you choose to develop your website using a CMS like WordPress and you're building it or maintaining it yourself then try to choose a theme which has good after sales support like 'Enfold by Kriesi.at', you can find pre-made code to fix almost any issue just by visiting their forum and often a simple Google search will locate the post you need to fix your problem.
Building an Online Store
First of all, to build your online store, you have to believe that you have something to sell. You will be in competition with some of the world's biggest stores in the world and if you are not confident, they will eat you alive. Additionally, make sure that you show your customers you were expecting them and that it is all about them. There are many eCommerce tools available, such as Shopify, that offer easy to use options, can be customized to your needs and cost very little.
Marketing on a Budget
After you've built your website and made it a store, you now have to market it. First of all, don't underestimate the power of email, which is basically free to use. You can collect customer emails at seminars, in your actual store if you have one, through your website, through advertisements and more. It is a fantastic way to stretch the dollars you have to spend, because sending out a mass email costs nothing. In fact, it barely costs time either.
Latest posts by Mark Walker
(see all)