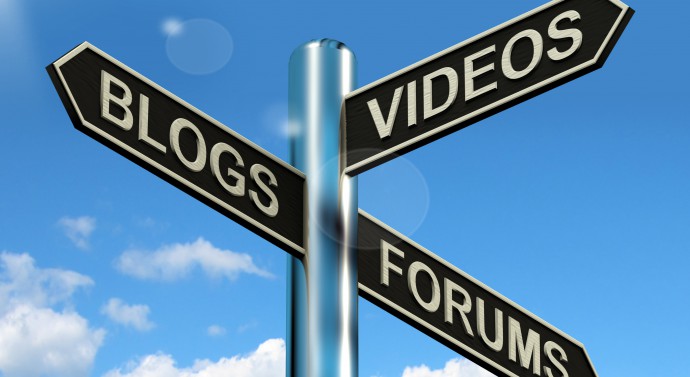 Being a web developer, you will understand how important it is to stay current with all the latest developments. You need to focus not just on your specific field, but also on the web in general. Blogs tend to provide you with the best opportunities to have current information, but there are so many different ones out there that it would be impossible to read them all. Not just that, some are of terrible quality and it would be much better to ignore them altogether. Let's take a look, therefore, at a few blogs that you, as a web developer, should absolutely follow and bookmark. These will provide you not just with hints and tips and information, but also with handy tutorials and even freebies.
This blog is updated on a nearly daily basis and will tell you all you need to know about JavaScript. Three experts work together on this site: Alex Young, a software engineer from London who also founded Helicoid; Gud Knowlden, a technical whiz-kid and web satirist; and Ric Roberts, who founded Swirrl. Their combined knowledge is truly top-notch.
A List Apart is a blog with class and style. They have fantastic content both in terms of the information provided and in terms of how it looks. The blog focuses on best practices and web standards. They will provide you with amazing in-depth information.
Dion Almaer runs Ajaxian together with Ben Galbraith. Almaer works at Palm where he is director of developer relations. Galbraith is an enterprise Java architect and an experienced chief technical officer. Together, they will provide you with various tutorials, as well as information in relation to training, jobs and conferences.
Cedric Dugas runs Position Absolute. He is a quirky character from Canada with all the knowledge in the world on jQuery and CSS. He will provide you with all the latest news and various articles. Additionally, the site is filled with useful JavaScript snippets.
Webitect is quite new in the world of web developer blogs, in as such that it was first established in 2008. It is incredibly useful, however, and has really made a good name for itself. The content, mainly produced by developer and designer Nick Parsons from Texas, is useful for anybody, whether they are web developers or freelance content writers.
This blog is fascinating. It provides a massive collection of irregularities in JavaScript, as well as abnormalities and inconsistencies. It is a bit of a geeky site, but if you ever struggle with Java and don't know why, this is where you will find the answer.
Latest posts by Mark Walker
(see all)