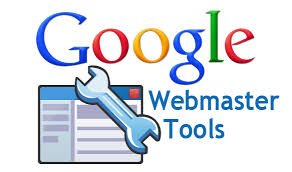 Google now offers a free tool set for SEO trouble shooting, known as Google Webmaster Tools. It is very easy to set it up, so long as you can verify you own the site you are interested in. Once installed, you will be able to get access to a range of invaluable information to improve your SEO efforts. Let's take a look at some important tips to help you use Google Webmaster Tools to your advantage.
Your Crawl Stats
The Crawl Stats have been designed to provide you with data on crawling activity on your site over the past 90 days. The report is in three parts. The first part shows you how may of your pages were crawled. If this number is rising, then you are doing things right. The second part of the report is the amount of kilobytes that have been crawled. The overall line of this graph should follow that of your pages per day graph. Again, the more it climbs, the better you are doing. Finally, there is the time spent downloading. This should have far fewer peaks than the other two reports. If there is a peak, however, there may have been a server problem, as Google should be able to download at the speed of light. The Crawl Stats help you diagnose any problems and show how you are performing.
Your Not Found Errors
Knowing about these errors is hugely important for your SEO and usability. If there are errors, then your customers are not being directed to where they want to go and this could cause them to abandon your site altogether. However, the tool is often a bit outdated, something that Google admits. Hence, you should only look for those URLs that you immediately recognize. Although you can try to get your errors down to 0, this would be a waste of energy. The thing you really need to look for are the errors that show you are linking to pages that do not exist anymore. These are the ones you need to change straightaway, thereby increasing your visitor numbers and link juice.
Your Meta Descriptions and Your Title Tags
You will also be provided with a list of URLs that have issues with their meta descriptions or title tags. Some of the things you will find are too short or too long tags and descriptions, as well as duplicates. You will be offered HTML suggestions and diagnostics that you can use to identify the problems that are on your site. You must address these issues, as they affect your page authority and rankings.
These are but three of the things that Google Webmaster Tools can offer you. You are also provided with top search queries and site links, both of which are incredibly useful to improve your SEO efforts. Although none of these tools will tell you what you should be doing, they do inform you on what you are doing wrong, allowing you to make changes where necessary and building up your authority and page ranking.
Latest posts by Mark Walker
(see all)