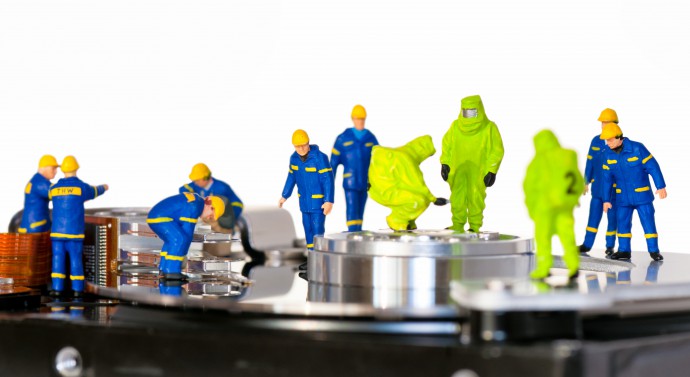 Cloudflare Data Centre in Bangkok makes speeding up your website easier
Do you have a website aimed at users in Thailand?
Learn how you can easily speed up the delivery of content to your users and improve the performance of your website.
Most hosting companies offer solutions based in Europe, Australia and the United States but although hosting options in Asia have increased over recent years they are still limited. So, if your website is primarily aimed at Thai users then visitors to your site may experience page load speeds which are slower than average due to their distance from your web server.
How to speed up your Thailand based website
This issue can be eased by using a Content Display Network (CDN) such as Cloudflare which speeds up website loading times by serving a cached or memorised version of your website from a local data center nearer to your users location. This option has worked well for Thai based websites for a number of years as Cloudflare already has data centres in both Singapore and Malaysia. The services offered by Cloudflare are now further improved for Thailand based users by the addition of a local data centre here in Bangkok. Meaning that your website content can be delivered to your users locally at lightening fast speeds, no matter where in the world your server is located!
How can Cloudflare help me?
Cloudflare allows you to deliver your website content to users faster through the use of caching. Optimal load speeds have many benefits for your website including less people leaving your website before it has fully loaded, a better chance of ranking higher in search engine search results and more people completing purchases on your website.
51% of online shoppers say that site slowness is the top reason they would abandon a purchase so as a website owner, site speed needs to be at the top of your priority list.
A basic Cloudflare plan is free and is compatible with most websites and most hosting accounts. As a Cloudflare Certified Partner, AW Code are able to take this service one step further for their hosting customers and offer Cloudflare's premium product 'Railgun' free with their hosting packages. If you purchase this product directly from Cloudflare it costs $200 per month!
What is Railgun and how can it help me?
Cloudflare already helps deliver your website to users faster by storing up to 65% of your website files in local data centers around the world (caching) and delivering them to users from the data centre located nearest to them. There are specific files on your site that cannot be cached by Cloudflare and are still delivered to the user from your server's primary location. Railgun is able to cache or memorise the remaining 35% of website files that cannot be cached by Cloudflare and deliver 100% of your website files to your users from the data centre nearest to their location, making your website load in the fastest time possible!
On average a site loads twice as fast with Cloudflare as it would without Cloudflare and Railgun makes these load speeds even faster!
The image below shows the improvements in load speed that can be achieved by using Cloudflare and Railgun.

How Does Caching Work?
Caching is temporarily storing copies of your website files at local data centres around the world and delivering them to local users faster than is possible if they were delivered from the main server location. If a librarian has to walk to the Central library to fetch a book everytime that someone requests it, he is able to speed up this process by storing copies of popular books near to his desk so that he is able to deliver them to his customers more quickly. Everytime someone returns a book he will check if he already has a copy in his local storage and whether his local copy is the best and latest copy available. If a newer or better copy is given to him, he will replace the copy in his local storage with the newer or better version.
If you would like to learn more about Cloudflare, Railgun or have any general questions about web servers or hosting for your Thailand based website please contact the team at AW Code.
Latest posts by Gemma Purnell
(see all)